View thread | Previous message | Next message

Another Abbey Written by Lisa Dalrymple (4/19/2006 3:28 p.m.) in consequence of the missive, Awesome., penned by MandyN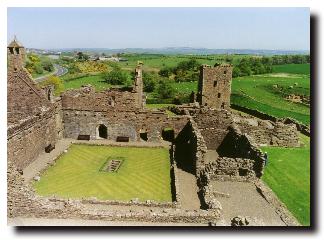 I found Crossraguel Abbey on a website Julie linked in another post (I hope it's OK to link it again, I know someone will let me know if it isn't). I think it would be much more to Catherine's liking than Northanger! On a dreary, rainy day this already impressive building must be very intimidating. My husband's family came to the US from the Ayrshire area of Scotland many years ago, we've always been interested in visiting there. I have added this to the places we need to see! There is a castle nearby and linked to the page - it isn't in ruins, but it is on a cliff!
Crossraguel Abbey, Ayrshire
Previous message | Next message | Board index
---
Groupread is maintained by Myretta with WebBBS 3.21.
---
View thread | Previous message | Next message

Board index