Exactly that, Denise Written by JulieW (4/19/2006 11:52 a.m.) in consequence of the missive, Pineapples, penned by Denise S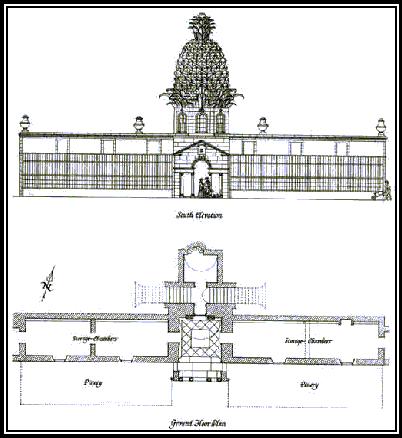 I'm sorry I didnt make my self clear.
You can even stay at the Dunmore Pineapple now, courtesy of the Landmark Trust;-)
Above is a copy of the floor plan of the building.
In fact, the folly is an example of the effects of the Pine-Mania I mentioned in my post....