Turban v. cap v. fez Written by Joan Ellen (11/27/2006 2:14 p.m.) in consequence of the missive, In my humble opinion, penned by JulieW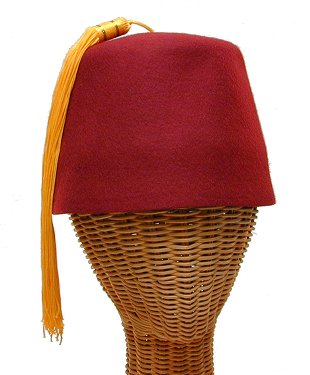 I tend to think of a cap as something rather small, and fitted close to the head - which would be a more appropriate description for a fez (pictured) than a turban.
But as others suggest, it may simply be a difference in the language of today v. 200 years ago. Johnson's Dictionary (linked below) gives the definition of cap as "The garment that covers the head," which is pretty vague and could include a turban, a fez, or what you will.
So I shall bow to Anne Buck's and your greater wisdom. :-)